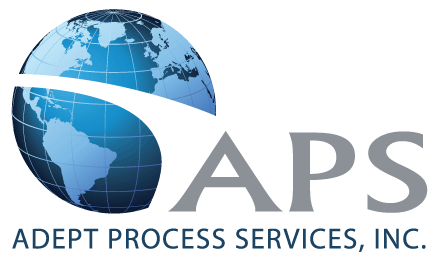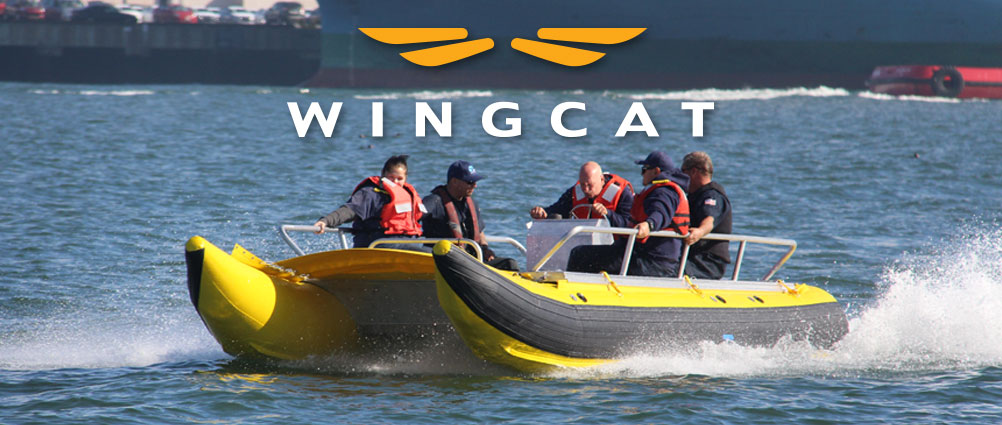 For Sales Inquiries Contact APS:
619-434-3194
---
A Shallow Draft, Durable & Reliable, Inflatable Workboat... The "Pick-up Truck" of the Bay.
The WingCat features dual inflatable tubes for optimum lateral stability, light weight, shallow draft and superior load carrying capabilities. Its welded aluminum deck frame can be custom designed for your specific application. The WingCat is ideal for cargo transport, swift water handling, harbor tending or emergency and disaster relief.
Emergency & Disaster Relief Agencies Water, Food & Fuel Bags can be easily deployed from WingCats during Rescue or Relief efforts, and recovery of personnel
Harbor & Marina Dock Tending Ideal for a variety of Marina Management Applications.
Cargo Transfers
Great Diving & Sport Boat
Customizing for End-User Applications The WingCat has a wide variety of field applications and can be reconfigured to your specific end-user needs.
WingCat Specifications:
Dual Cat Tubes with Rubstrake
Air Tubes constructed from MilSpec 40oz industrial-grade, 100% polyurethane coated nylon fabric provided exclusively by Wing Inflatables
Skid Resistant Treading Aluminum Frame - 5086 Marine Grade Aluminum
Custom Trailer Total Length: 20' 5"
Total Width: 8.5'
Weight: 1,600lbs Fully Rigged
Air Chambers: 3 per tube
Tube Diameter: 28"
Draft: Variable Drafts - as low as 6"
Max Cargo Load: 2,500lbs
Max Speed: 40mph
Max Motor: 90hp
Max Person Capacity: 9 Persons